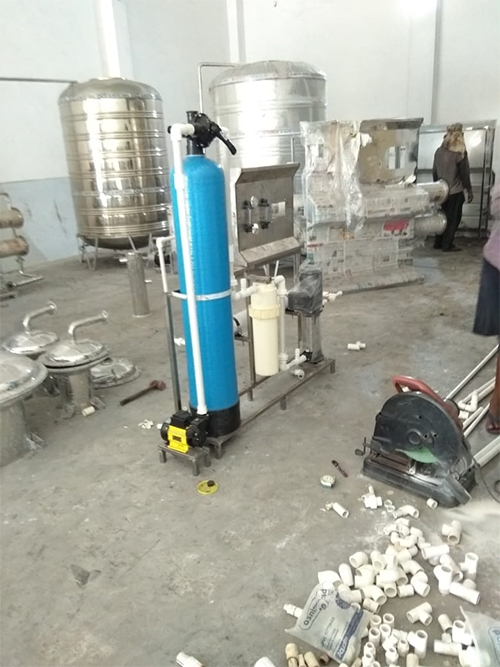 Shree Aditya offers a wide assortment of reverse osmosis system which is nowadays highly demanded in the world for the level of purification they offer. This is made specially to carry out the purification of tap water, seawater, and salty water. The procedure of Reverse Osmosis is to remove the soluble salts and organisms from the water making it safe for drinking. Our skilled and experienced staff has complete knowledge of the process and the functioning of the machines and makes a flawless working system that carries out the assigned task perfectly. We make the RO plant and systems for all industrial and commercial type applications.
We are also the supplier of a special type of RO plant for the bore well water prepared from SS. We develop the system in both the standard and customized features and specifications that the water needs to make it purified.
We are a Leading Manufacturer of Reverse Osmosis Plants / RO Plants
Reverse Osmosis Plants is a film partition water sanitization process in which feed water streams along the layer surface under tension. Cleansed water pervades the film and is gathered, while the concentrated water, containing disintegrated and undissolved material that doesn't move through the layer, is released to the channel.
Liquid Systems RO Plants work on the Crossflow Filtration technique, which takes the feed water and uses a level of it as a wash or reject stream, eliminating the solids during the filtration process.
Reverse osmosis water systems(RO)
frameworks offer force plant proprietors and administrators a dependable and all-around proven water treatment arrangement. Be that as it may, planning and really focusing on a RO framework requires a thorough comprehension of a plant's water supply and the innovation's abilities. The data introduced here could help plant engineers plan and improve a RO framework to coordinate their necessities.