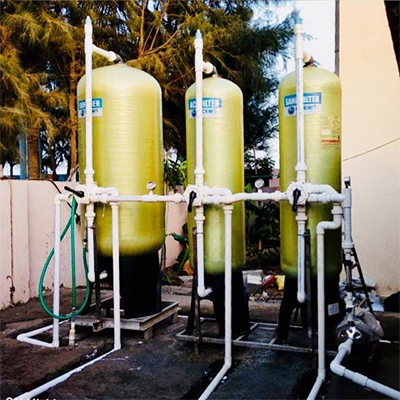 Aditya is a DM Water Plant Manufacturer for purification of drinking water. Designed precisely, the water treatment plant comes with a smooth finish and anti-corrosive feature.
DM Water Plant Manufacturer
mineral-free water with the aid of using standards from ion exchange, degasification and polishing. Its raw water is passed through small polystyrene bead crammed beds. DM Water system finds wide application in the field of power, steam, process, and cooling. The impurity ions are taken up against the resin, which must be periodically regenerated to restore it to the unique ionic form.
Following are the processes that are used by our manufactured Demineralized Water Plant (DM Plant) to make water free from any mineral salts :
Furthermore, plants that we DM Water Plant Manufacturers in Gandhinagar, India and DM Water Plant Process supply comes with easy to install facility and its high capacity bead type cation provides consistent treatment for water for longer period of time.
Manufacturers, Suppliers & Exporters of DM Water Plant in India
At Shree Aditya, we take immense pride in being a leading manufacturer of DM Water Plant (Demineralization Water Plant) in Gujarat-India. As a recognized manufacturer of DM (Demineralization) Water Plant, Shree Aditya is committed to providing high-quality solutions, creative technologies, and outstanding customer service.
A diverse range of industries depend on Shree Aditya's advanced water treatment solutions, including pharmaceuticals, power generation, electronics, chemical manufacturing, and more additional. Everyday industrial processes require ultrapure water that is free of pollutants and minerals that may stunt their operations. DM Water Plant is designed to meet these needs.
DM Water Plant Specification
| | |
| --- | --- |
| Usage/Application | Water Filtration |
| Water Source | Borewell Water |
| Flow Rate | Depends on the Capacity of the Plant |
| Pre Filtration | mostly for Boiler Feed Water |
| Automation Grade | Automatic |
| Country of Origin | Made in India |
| Water Source | Any |
| Voltage(V) | 220V |
| Nature of Business | Manufacturer, Supplier, Exporter |