Shree Aditya is Gujarat's oldest and most reputable Water Filtration Plant, Mineral Water Plant Machinery producer.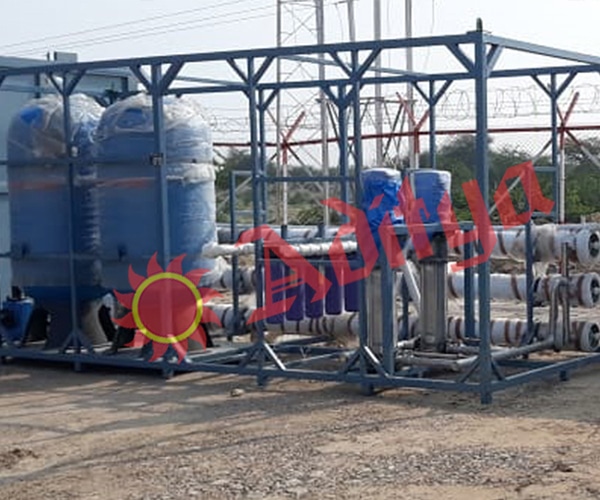 The Indian market leader in Manufacturers & Suppliers of
Mineral Water Filtration Plant
is Shree Aditya, a trusted name. We are committed to forging successful business ties with reputable organizations. The skid-mounted
mineral water filtration plant
can be installed anywhere there is a water inlet. This system uses a raw water pump to draw water from the storage tank, filter it further, and then deliver clean water. Every type of suspended solids and organic impurity can be entirely eliminated from various water streams by the mineral water filter system. The pre-treatment step for reverse osmosis systems can be completed using this system.
It functions according to the idea of water flowing crosswise. The fluid pressure is what pushes the liquid up against a semi-permeable membrane in a pressure-driven membrane-based separation process. As a result, a liquid that has been through filtering is devoid of flux, oil, grease, and other dangerous contaminants.
The process of eliminating unwanted chemicals, biological pollutants, suspended particles, and gases from polluted water is known as
mineral water filtration
. The objective is to create water that is suitable for a given use. The majority of mineral water is refined for human consumption, but other uses for water purification include satisfying the needs of medicinal, pharmaceutical, chemical, and industrial applications. The procedures utilized often include physical ones like filtration, sedimentation, and distillation, biological ones like slow sand filters or biologically active carbon, chemical ones like flocculation and chlorination, and the utilization of electromagnetic radiation like ultraviolet light. When water is purified, the concentration of suspended particles, parasites, bacteria, algae, viruses, fungi, and a variety of dissolved and particulate material that may have come from surfaces that water may have come into touch with after falling as rain may be reduced. We firmly believe in providing customers with top-notch goods and services.