Shree Aditya is a leading Industrial RO System Manufacturer, specializing in providing cutting-edge solutions for various industries' water purification needs. Our Industrial Reverse Osmosis (RO) Systems are engineered to handle large volumes of water efficiently, making them ideal for industrial applications across different sectors.
Industrial RO System Manufacturers / Industrial Reverse Osmosis System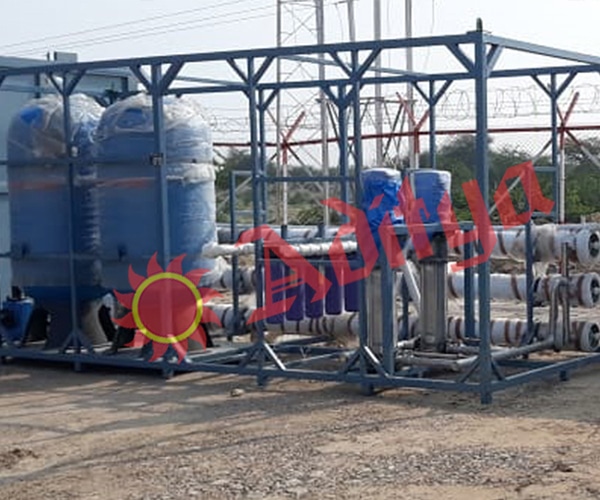 As an established Industrial RO System Manufacturer, we take pride in offering customized solutions that meet the specific requirements of diverse industries, including manufacturing, pharmaceuticals, chemical, food and beverage, and more. Our Industrial RO Systems are designed to deliver high-quality, purified water by effectively removing impurities, contaminants, and dissolved solids.
At Shree Aditya, we prioritize quality and reliability. Our Industrial RO Systems are built using premium-grade materials and advanced technology to ensure long-lasting performance and seamless operation. Equipped with high-quality RO membranes, our systems deliver pure and safe water for various industrial processes.
We understand that each industry has unique water treatment needs. Hence, we offer a wide range of Industrial RO Systems with varying capacities and configurations. Our team of experts works closely with clients to understand their water quality requirements and recommend the most suitable RO system for their specific needs.
With a focus on energy efficiency, our Industrial RO Systems offer lower operational costs and environmental benefits. Additionally, we prioritize ease of operation and maintenance, ensuring our customers experience seamless performance and hassle-free maintenance.
As a trusted Industrial RO System Manufacturer, we are committed to delivering top-notch products and services. From prompt delivery to efficient installation and comprehensive support, we ensure that our customers experience uninterrupted access to purified water.
With Shree Aditya's Industrial Reverse Osmosis Systems, industries can enhance their water quality, optimize their processes, and meet stringent regulatory standards. Trust us to be your preferred Industrial RO System Manufacturer, providing reliable, efficient, and cost-effective water purification solutions that contribute to a sustainable and successful future for your business.