Shree Aditya is a renowned supplier of Effluent Treatment Plants (ETP) that cater to the diverse needs of industries and businesses across various sectors. As a trusted name in the industry, we take pride in providing efficient and reliable ETP solutions to help our clients manage their wastewater effectively.
Our Effluent Treatment Plants are designed to treat industrial wastewater and effluents, ensuring compliance with environmental regulations and minimizing the impact on the environment. We offer a comprehensive range of ETP solutions that are tailored to suit the specific requirements of different industries.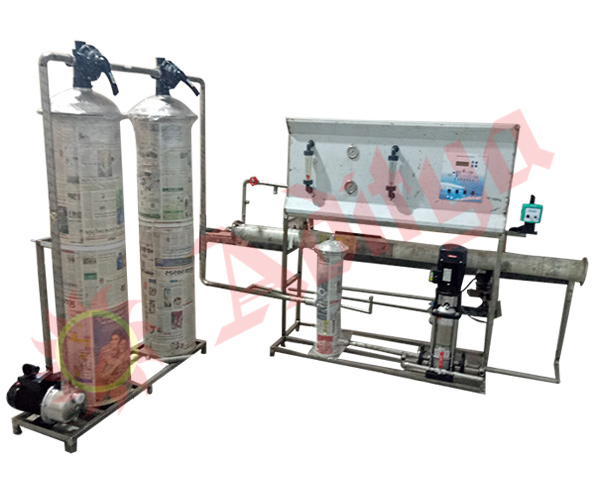 Effluent Treatment Plant Suppliers
At Shree Aditya, we understand the importance of sustainable wastewater management, and our ETP systems are engineered to achieve optimal results. Our team of experts works closely with clients to assess their needs and provide customized ETP solutions that align with their operational goals and budget.
As a leading ETP supplier, we prioritize quality and efficiency in all our products. Our ETP systems are equipped with advanced technology and cutting-edge features to ensure seamless operation and cost-effectiveness. They are designed to handle a wide range of effluents and contaminants, delivering high-quality treated water for safe discharge or reuse.
The foundation of our success lies in our commitment to customer satisfaction. We not only offer top-notch ETP solutions but also provide comprehensive after-sales support and maintenance services to ensure the smooth functioning of the systems.
Shree Aditya is the leading name in Effluent Water Treatment Plant Suppliers. Effluent Treatment Plant is manufactured, supplied, and exported by us. Effluent Treatment Plants (ETP) are designed to treat industrial waste water and recycle or dispose of it safely.
Shree Aditya's Effluent Treatment Plants have earned a reputation for their reliability, durability, and performance. Our track record of successful installations across various industries is a testament to our expertise and dedication.
Whether you need a compact ETP system for a small-scale operation or a large-scale plant for an industrial facility, Shree Aditya has the perfect solution for you. Trust us to be your reliable partner in managing wastewater and contributing to a cleaner and more sustainable environment. With our ETP solutions, you can focus on your core business activities while leaving the wastewater treatment in the hands of experts.